Turkish authorities have reportedly imposed media restrictions and blocked access to social media following the deadly suicide car bombing in the Turkish capital Ankara.
Some media broadcasters say that they
have been subject to a ban on covering aspects of the explosion.
Turkey's telecommunications authority, TIB, reportedly blocked access to social media after a court-ordered ban was imposed.
Access to Facebook, Twitter, and a number of other sites has been blocked because images showing victims of the tragedy were being shared on those platforms, according to the court.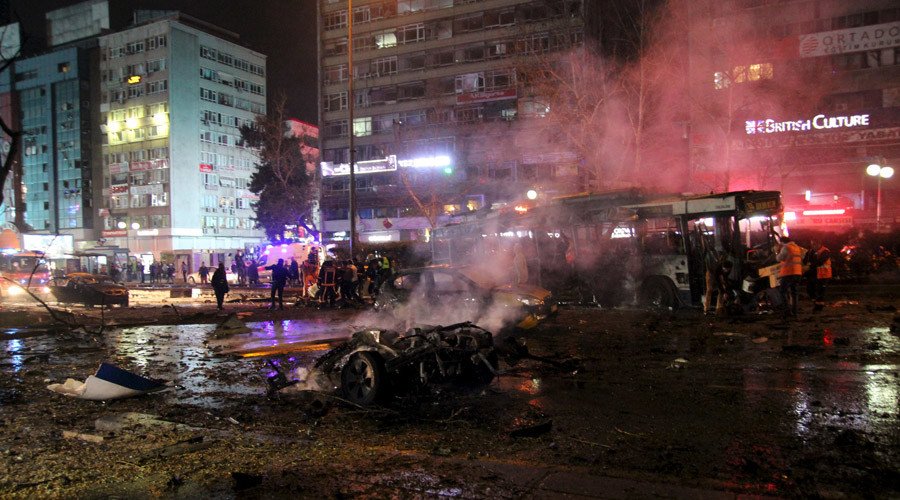 Difficulty in accessing the sites has been reported by users.
Social media is heavily blocked in
#

Turkey
after tonight's bombing in the capital. VPNs essential to access Twitter/Facebook.
#

AnkaraBombing
Having to use a VPN again to access twitter and other social media. Sad, very sad. Information doesn't kill, never has.
#

Turkey
#
Turkey
authorities issue broadcast ban on reports over
#

AnkaraAttack
. Internet access to social media extremely slow or blocked
Broadcast media has also allegedly been banned from covering certain aspects of the attack. A journalist from Today's Zaman, a sister publication of the newspaper Zaman that was recently taken over by the government, said "a ban on networks for coverage of explosion in Ankara" had been issued.
#
Turkey
's Broadcasting Authority RTÜK issues a ban on networks for coverage of explosion in Ankara