Thousands of people took to the streets of France on Thursday to protest government labor reforms.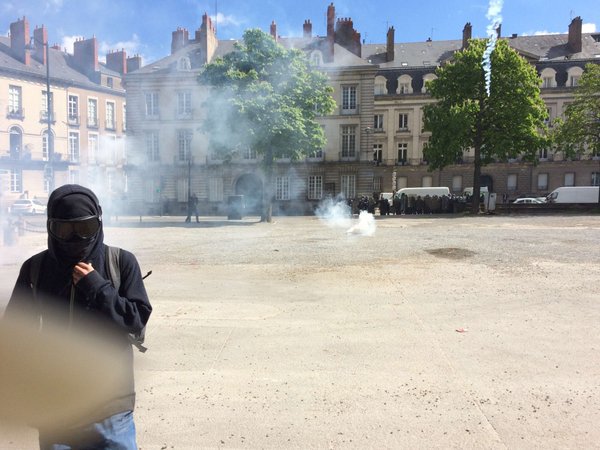 Police clashed with protestors and
deployed specialist riot cops armed with tear gas to various French cities, arresting large numbers of people.
Photographs and videos posted on social media showed warzone-style scenes of people marching their way through clouds of tear gas in major cities, including Paris, Lyon, Rennes and Nantes.
"People were throwing stuff at the police, like cans, bottles, a little bit of pavement, and the police [responded with] tear gas," a protester told RT over the phone, adding that there were hundreds of people involved in the demonstration in Paris.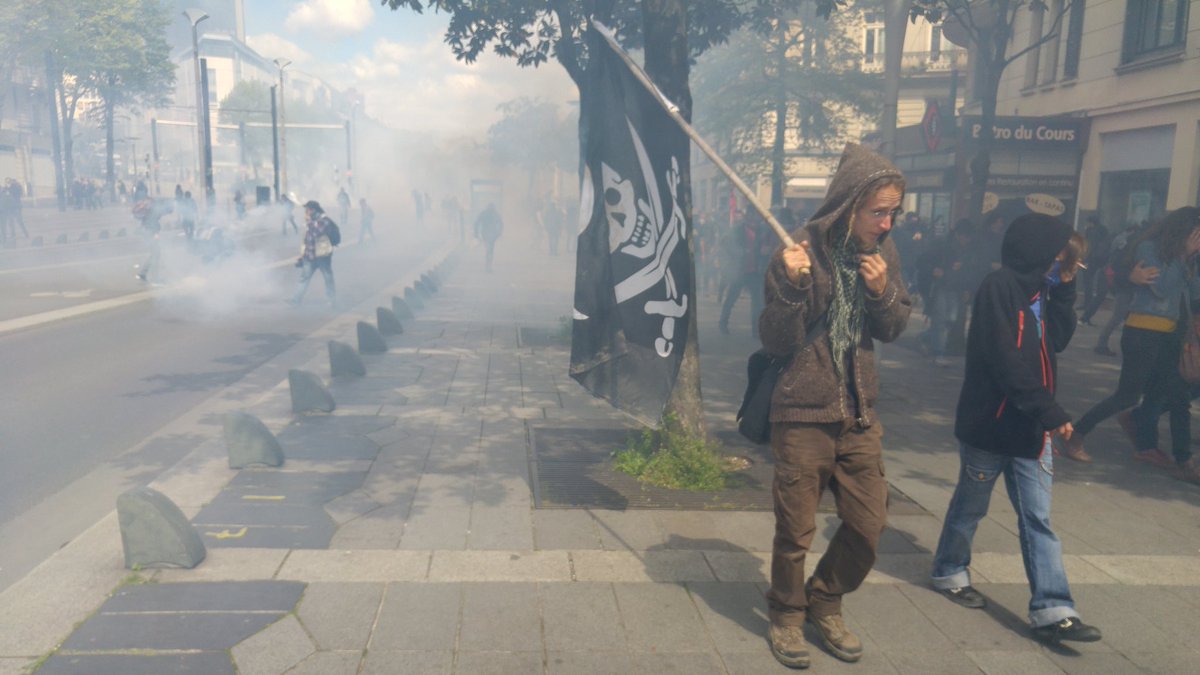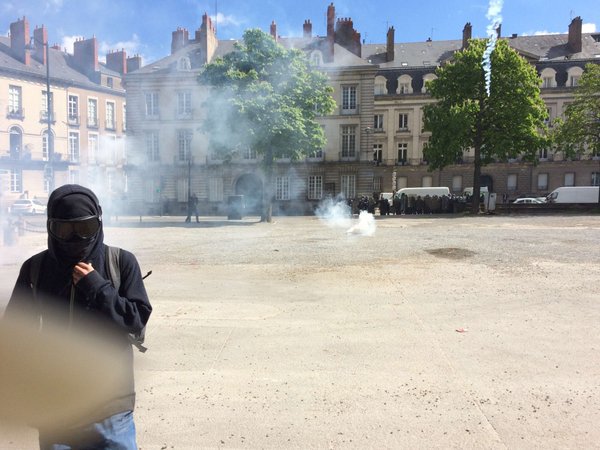 About 9,000 demonstrators gathered on the streets of Nantes, according to police. An image posted on Twitter showed a Porsche and a scooter which had been set on fire. Windows could also be seen smashed across the city.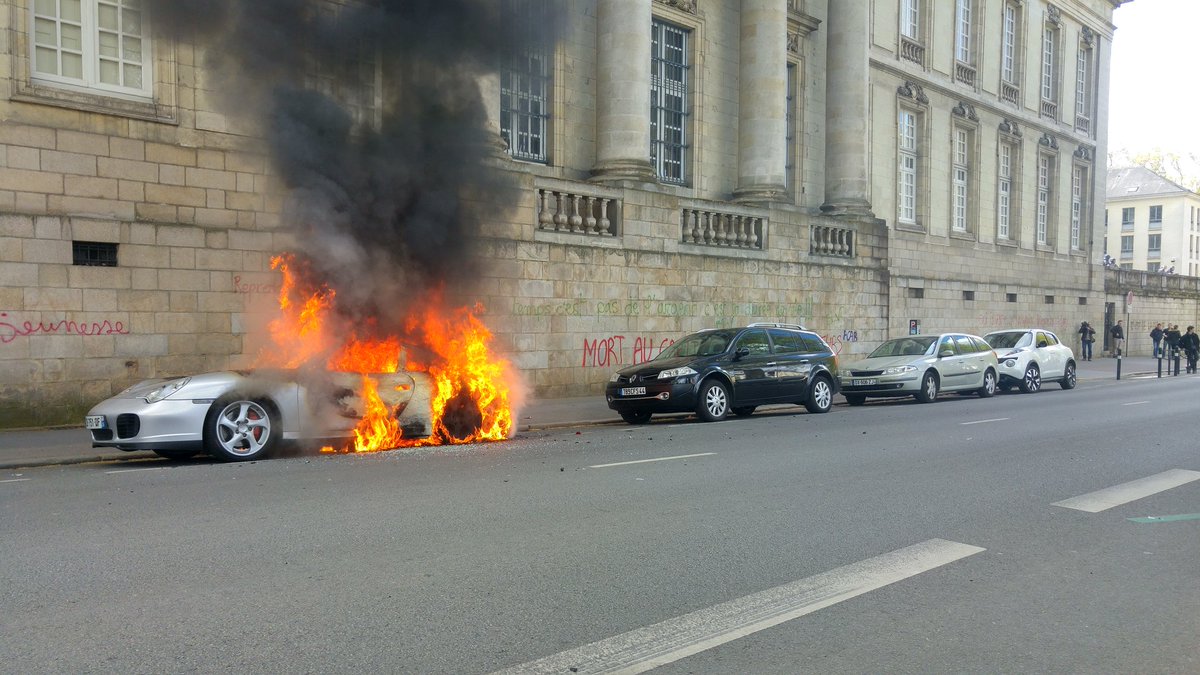 Protesters also took down a CCTV camera, and a balcony of the first floor of a building was set on fire. A local storefront was shown to be vandalized with paint bombs.
The city center has been sealed off by security forces, France Bleu reported.
Nine people were arrested in the city, according to the government of Brittany.
Premiers chiffres: Rennes (cf photo) 15000 -Bordeaux 10000 -Nantes 10000 -Rouen 15000 - Le Havre 15000
#
Manif28avril
The Paris demonstrations disrupted commuter traffic and led to the cancelation of flights at Orly airport.
Demonstrations against the labor law reforms since they were put forward by Labor Minister Myrian El Khomri. The government says the reforms – which focus on fighting unemployment by loosening protections on France's 35-hour work week and layoffs, and reducing overtime bonuses – will help curb the country's high unemployment rate. Protesters and workers' unions, however, say the government wants to make it easier and less costly for employers to lay off workers.
France's unemployment rate hit a record high last month, pushing jobless numbers to 3.591 million people, according to the Labor Ministry.